For more than 20 years, STL Programs has been publishing playbills and community directories for the St. Louis area. We publish more than 40 programs a year, for organizations ranging from the Fox Theatre, Stages and Sheldon Concert Hall, to the Great Forest Park Balloon Race and muncipalities like Clayton, University City and the Central West End neighborhood.
Jeff Fister, President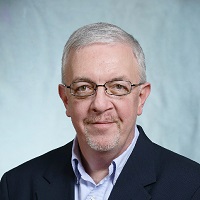 A St. Louis native and graduate of St. Louis University, Jeff Fister has been publishing professionally in St. Louis since 1989. From neighborhood newspapers like the West End Word and the Soulard Renaissance, to books about local history, Fister's award-winning publications have been distributed from newsstands to bookstores. Now, with STL Programs, Fister and his staff are focusing on professional programs that serve affluent, desirable niche audiences.
Tammy Brownfield, Sales Director
Tammy has worked with Jeff since 1989, when she joined the company as a Sales Representative for the West End Word newspaper. She eventually became Sales Director for the Word. In 1997, she left the Word to start up sales for the new STL Programs division, where as Sales Director she has grown the division to include more than 40 publishing projects a year. A St. Louis native, Tammy has developed extensive experience in working with neighborhood and arts organizations, as well as advertisers ranging from corporations and ad agencies to neighborhood businesses.